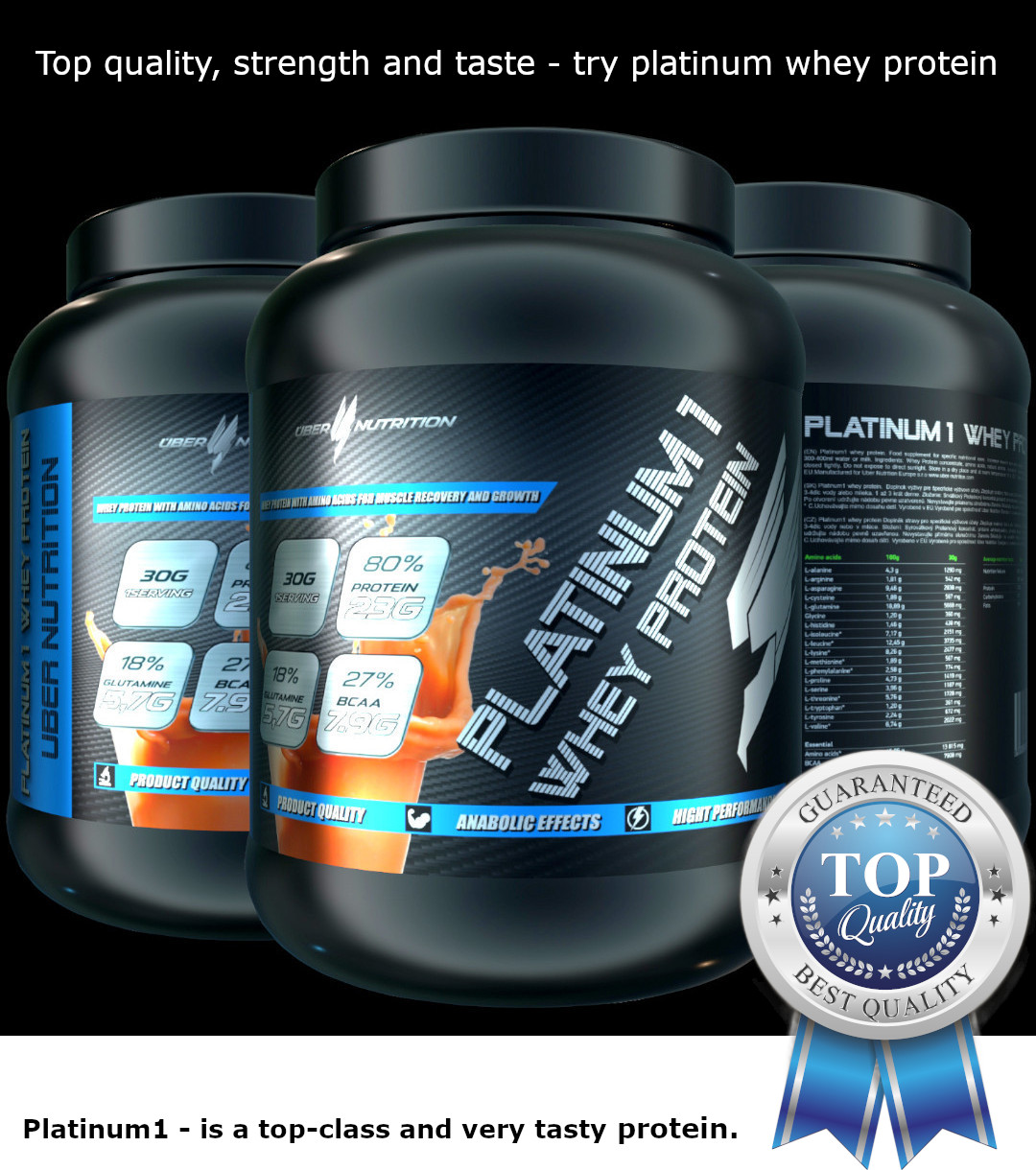 It is whey milk concentrate produced by non-chemical production technology CFM, which allows to preserve the maximum bioactive fractions of the original raw material. With an extra high proportion of amino acids. Maximum content of BCAA and Glutamine that can be achieved by filtration of whey.
If you are looking for protein to enrich your diet with truly good protein of high quality, then this is the ideal choice. Suitable for all kinds of sports. A protein with a good amino acid spectrum should not be missing either during the diet phase or during volume phase of training.
✅ ideal after workout as a very easy to digest cocktail
✅ very soluble both in water and in milk
✅ significant anabolic effect
✅ protection of muscle mass against disintegration in the diet or during strenuous exercise
Excellent taste you will fall in love with!
Tasty recipe variants:  Milk Chocolate: tastes like delicious extremely milk chocolate.
Vanilla Créme: delicious French vanilla flavour.
Delicious Strawberry: delicious juicy sweet strawberry.
Proteins are the basic building block of muscle mass. 
The athlete's body has a higher protein consumption than the body of a non-training person. Therefore, it is recommended to enrich the athlete's diet with protein cocktails so that the protein intake is in the ideal amount (2 grams per 1 kg body weight, i.e. for an athlete weighing 80 kg protein 160 g/day) if your goal is to gain muscle mass.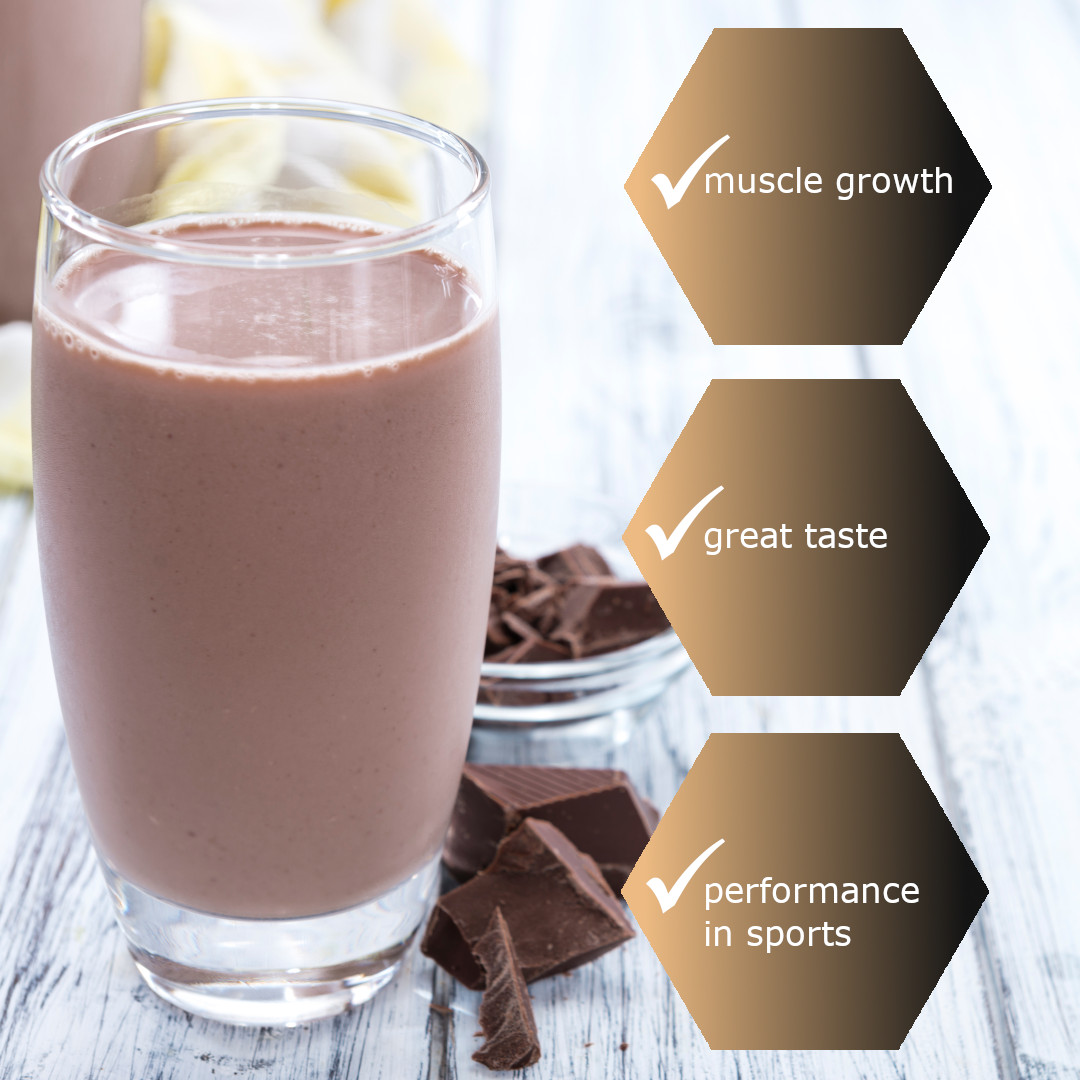 Dosage: Mix one scoop (or two tablespoons) in 300 ml of milk or water. Take 1 to 3 doses a day, ideally after a workout or between meals.
1 dose (30 g) contains 22.5 g protein, 3.5 g carbohydrates, 1.3 g fat.
The ideal dosage is 1 to 3 times a day, as needed to enrich your regular diet. su
Package: 1 kg can.  
Warning: Not suitable for children under 15 years. Contains allergen: lactose. The product is not a substitute for a varied and balanced diet. Not suitable for pregnant and breastfeeding women and people with lactose intolerance. Store in a dry place at a temperature up to 25° C. Protect from frost and direct sunlight. The manufacturer and distributor are not liable for damage caused by improper storage or use.
Nutrition facts: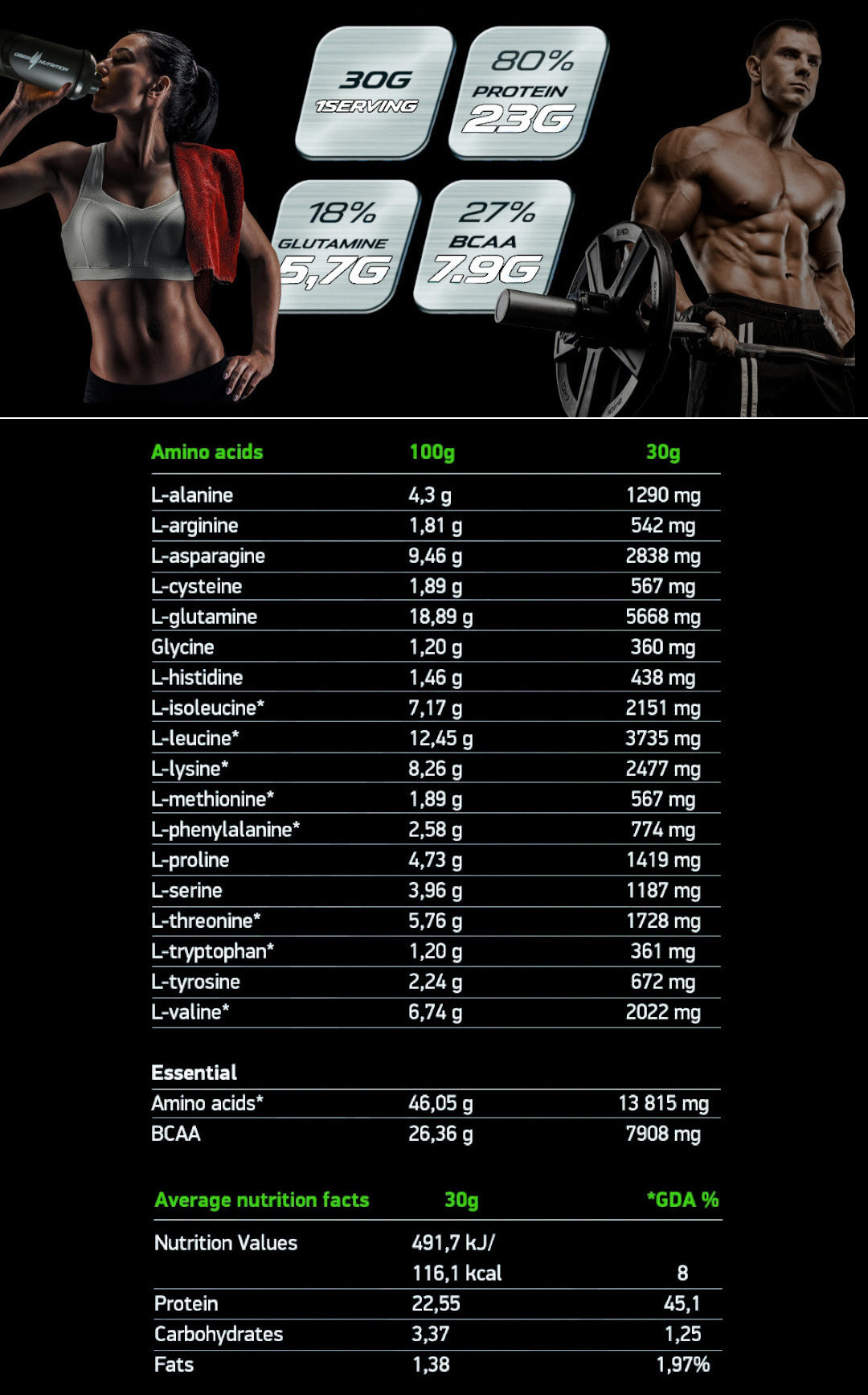 | | |
| --- | --- |
|  Flavours: | chocolate │ strawberry │ vanilla │ banan |